Holiday apartment with fantastic sea view and sunny terrace
Fantastic – spectacular – breathtaking….these are the most used words by our guests coming to the large terrace of Casa Saracena IV.
Followed by an absolute silence for some minutes and incredulous and astonished facial expressions.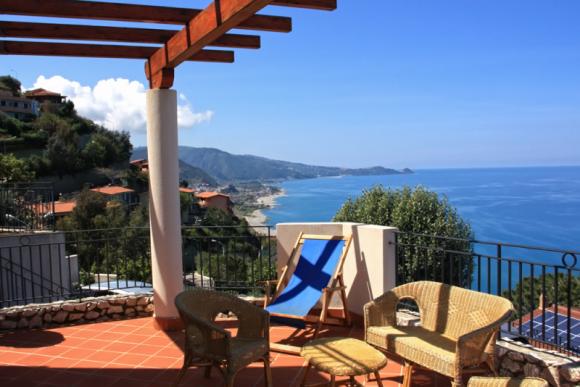 The reason for these statements and reactions is the in fact fantastic situation of Casa Saracena IV lying like an eagle`s nest at the steep coast between Gioiosa Marea and Brolo. More sea is nearly impossible without getting wet feet. You overlook the complete bay from Capo Calava to Capo di Tindari and the Eolian Islands.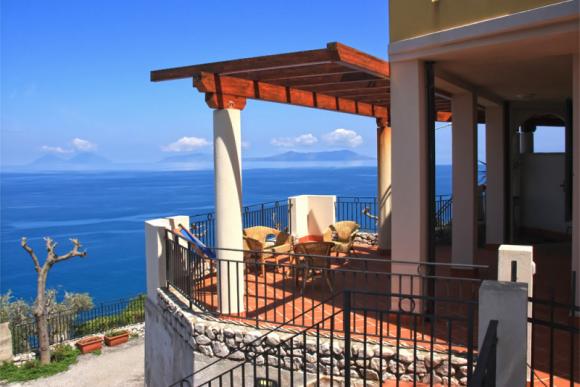 You reach Casa Saracena IV by the charming road SS 113 along the coast. At the historic Saracene tower "Torre delle Ciavole" at the way out of Gliaca di Piraino a short (ca. 500m) but winding and steep road leads to the holiday home. A private parking lot is directly at the front door.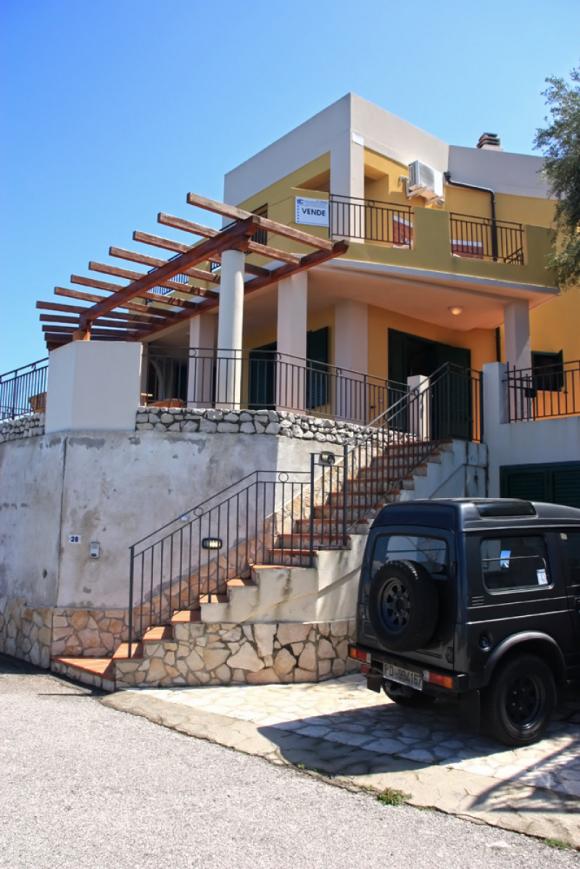 To the beach as well as to the centre of Gliaca di Piraino it is a walking distance of ca. 600m.
The holiday home offers:
1 Dependance mit Schlafzimmer und extra Bad
1 living room with open-plan kitchen
1 bedroom with double bed
1 bedroom with bunk bed for 2
1 bathroom
1 large terrace with a small garden
1 adjacent mini flat with bedroom and bathroom